MTA |Custom Resin Game Controller Ornament
Dated from 2012 , We got the first inquiry from Chelsea about a custom design christmas ornaments. The idea is to create a very realistic mini model of classic game controller, to bring classic memory to all game lovers and GOD knows how much we love a console controller when we are young, dreaming everyday to have one and that is the biggest wish for christmas gift.
We are also very excited about this idea,with our more than 13years resin piece production experience, we came out immediately with the production development plan . Resin is the perfect material for this custom ornaments.
Customer can provide the original model to us ,then we start to do the 3D printing and make prototype out by CNC .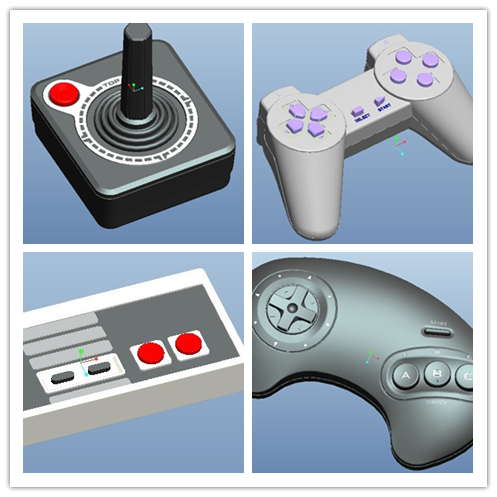 The very first model came out ant it looks great ,after small detail fix ,we take these prototype to make a master resin sample , then we operated highly detail hand painting ,and spraying technique on these ornaments , in order to prevent any problem like pin hole ,dust, dots ect, each resin piece need to polish well to make sure they are smooth enough for paint coating.
After that ,adding a small golden ring and string on top ,the one and unique game controller ornament created.
Customer comment on the ornament sample fast and good ,so happy with our job and so we have our happy photo shot in our office.
With all the trust and request of customer ,summit crafts carry the faith to proceed the bulk production with strict and high stander for each step.Quality matters and it never changed ,check some factory site photo.

We sent production update to customer time by time so they know how the production going , in this way ,customer will feel more safe and assurance.This is what a reliable supplier to be,right ?
After 35 days production , all resin classic game controller ornaments are all done and ready to ship.
We are feeling so happy to have a chance to work with a good customer like MTA, and Chelsea is a highly efficient lady that everybody say highly comment on her.
Celebrate that childhood joy during the holidays, and any day after, with the Game Controller Ornaments. These hand-painted resin ornament to our childhood may be styled like holiday ornaments, but they can decorate a game room all year long!