Modern Art Sculpture Home Decor, Resin Rhinoceros Statue, Table Top Decorative Ornament
Large Resin Rhinoceros Statue
The accent is a decorative table ornament made of high quality resin material.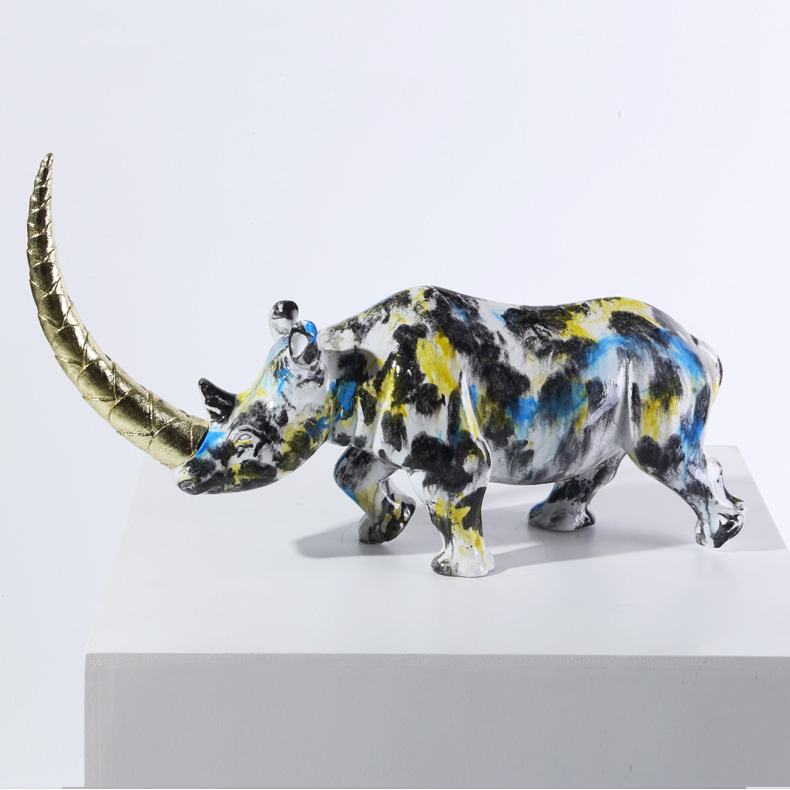 This statue object, measuring 42cm long by 10cm wide by 24cm high, is a beautiful piece that adds a trendy accent to your space.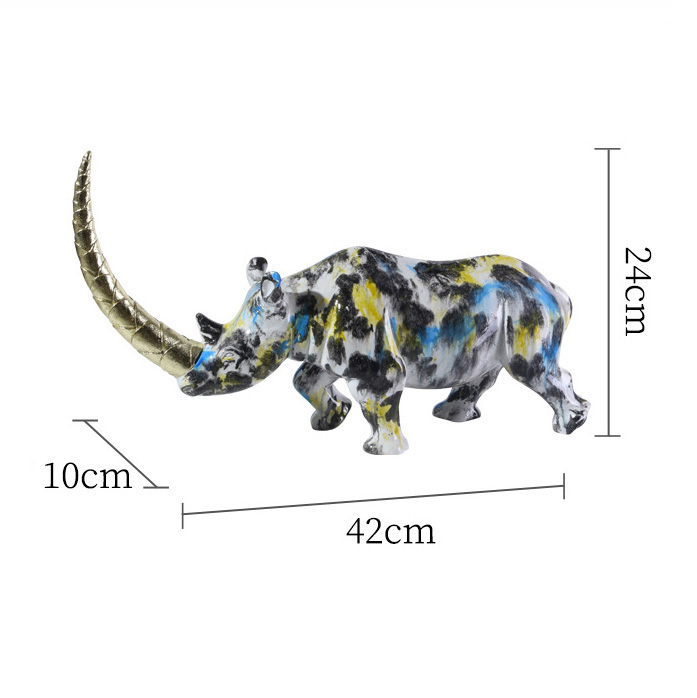 ​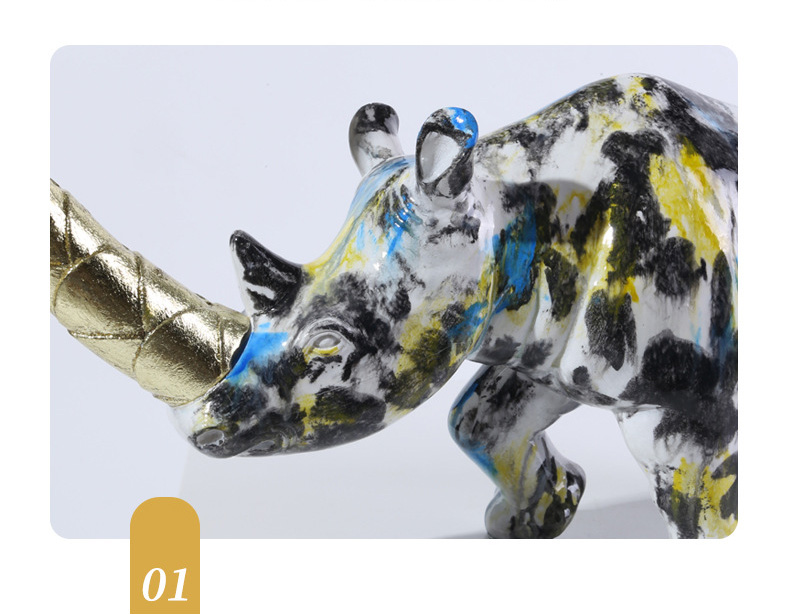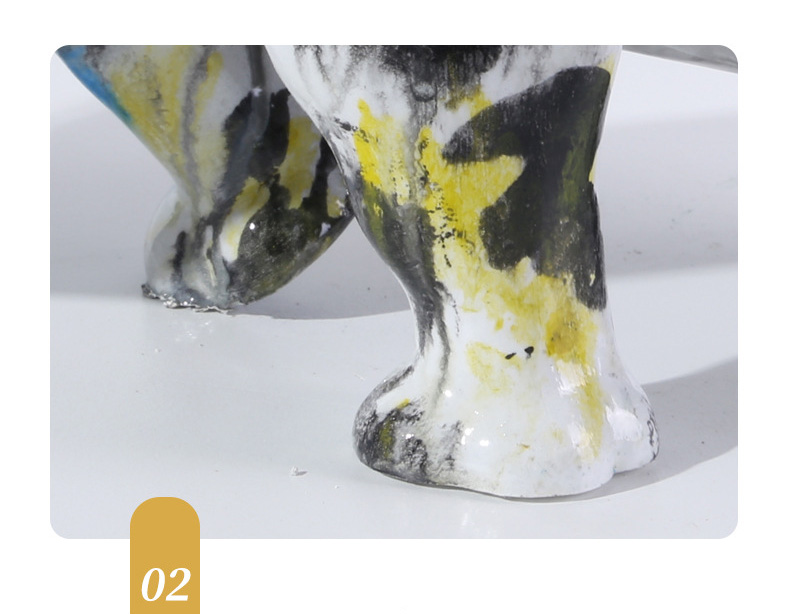 Featuring a stunning design that flaunts clean lines and subtle curves with

textured colorful finished.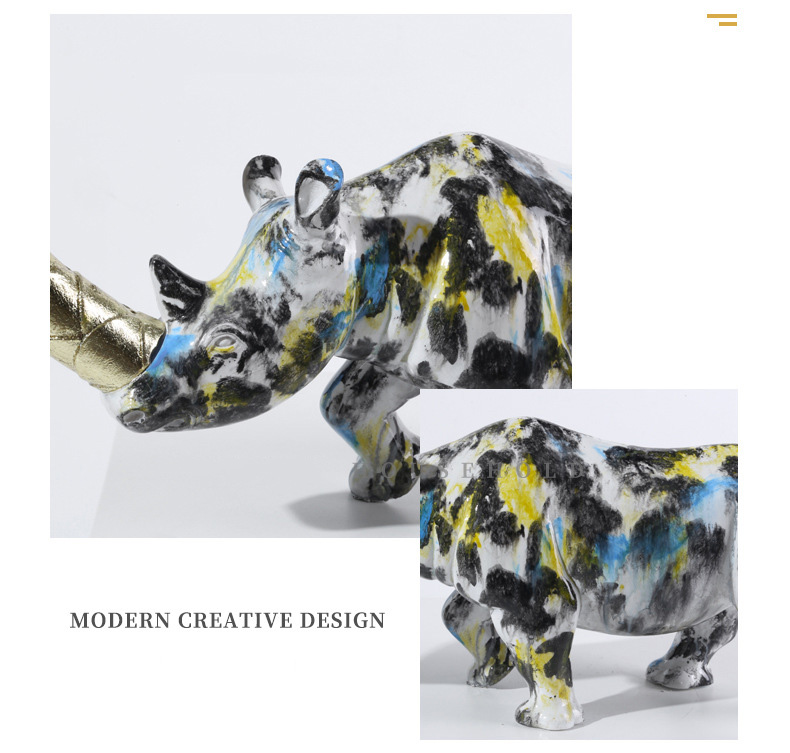 Put it on the shelf, coffee table, or as a centerpiece, this item will be the envy of all.